Corporate philosophy
AGROselection GmbH is a trading house of several German manufacturers of gardening equipment in the CIS countries.
We offer a full range of machinery and equipment for successful gardening business. Our goal is to help gardeners, by implementing innovative technologies in their gardens.
With our experience in horticultural consulting we accompany You from the first planting of seedlings in the soil until the harvest.
With our expertise in horticulture and organizational development we work with You to identify the potential for structural optimization, cost reduction and quality improvement.
Technical innovations and developments contribute greatly to the efficiency of fruit growing. Particular attention is increasingly being paid to environmentally friendly and sustainable production to keep the use of chemicals to a minimum. Advances in electronics, sensor technology and satellite navigation, as well as numerous detailed developments in machinery and equipment for fruit processing, mean that these requirements do not necessarily have to contradict each other, but can complement each other perfectly. The requirements of the market and our customers are met through close cooperation with fruit producers all over the world.
With our innovative technologies we contribute to the sustainable use of our nature and natural resources.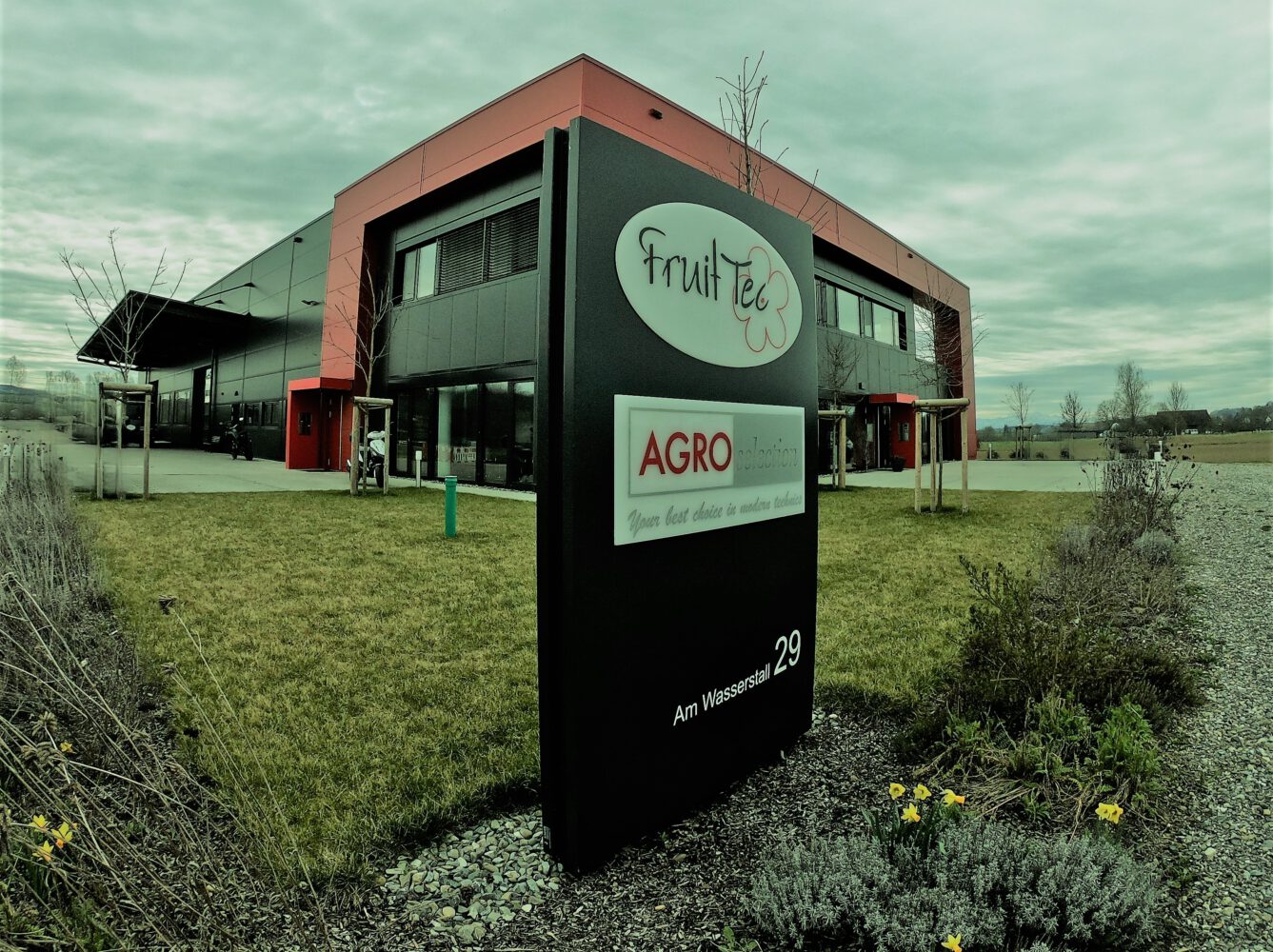 Location
We are located in the beautiful south of Germany, in the heart of the fruit-growing area, close to the Lake Constance.
AGROselection GmbH
Am Wasserstall 29
88682 Salem-Neufrach (Germany)