ALM UGR Profi-Line double-sided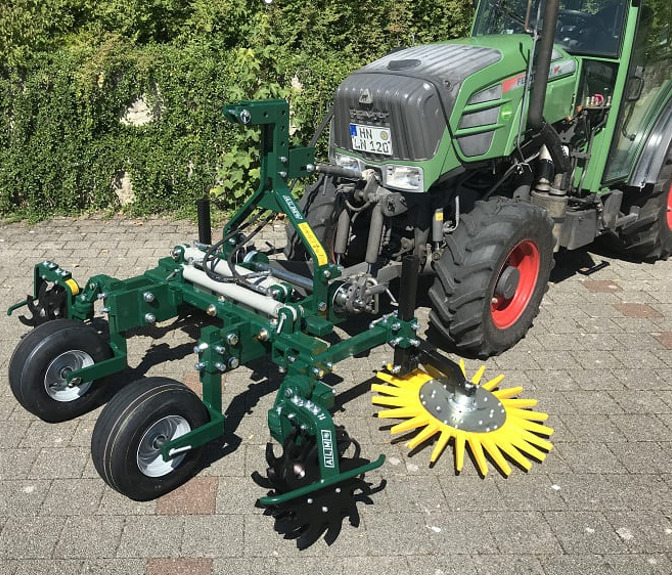 weed control unit
in the bedding strip
ALM UGR Profi-Line double-sided unit with UGR Profi-Line universal frame for front or rear linkage
Three-point linkage tower under cat.1 attachment with Ø28 mm lower linkage pins (cat.2).
The hydraulic functions of the aggregate are actuated from the tractor hydraulics.
Hydraulic extension blocks to the right and left – a total stroke of 100 cm.
The working width of the row spacing is 2.0 m to 3.2 m (depending on equipment).
Each extension block has hydraulic tilt adjustment up to 90° with load-holding valve. Supporting bars with swivel 70 x 70 – 450 mm, L-shaped – 2 pcs.
Support wheels with pneumatic tires, height adjustable with clamping screws.
UGR Profi Line: The hydraulic functions are controlled electrically by a joystick.
Requirement for tractor: 1 hydraulic pair and 12 volt socket.
Mounting method and application area
for front or rear mounting
Universal – fits everywhere thanks to the large number of mounting adapters.
The rotary hoe is available in various widths with 4 – 10 roller sprockets, ideal for wide vineyards, orchards or other special crops. This means there is a suitable width for every farm.
Because the rotary hoe operates at almost any speed, it can be used in both gentle and steep areas. With the stepped sprockets of a rotary hoe, there is no sharply cut working edge, so erosion is greatly reduced compared to other systems.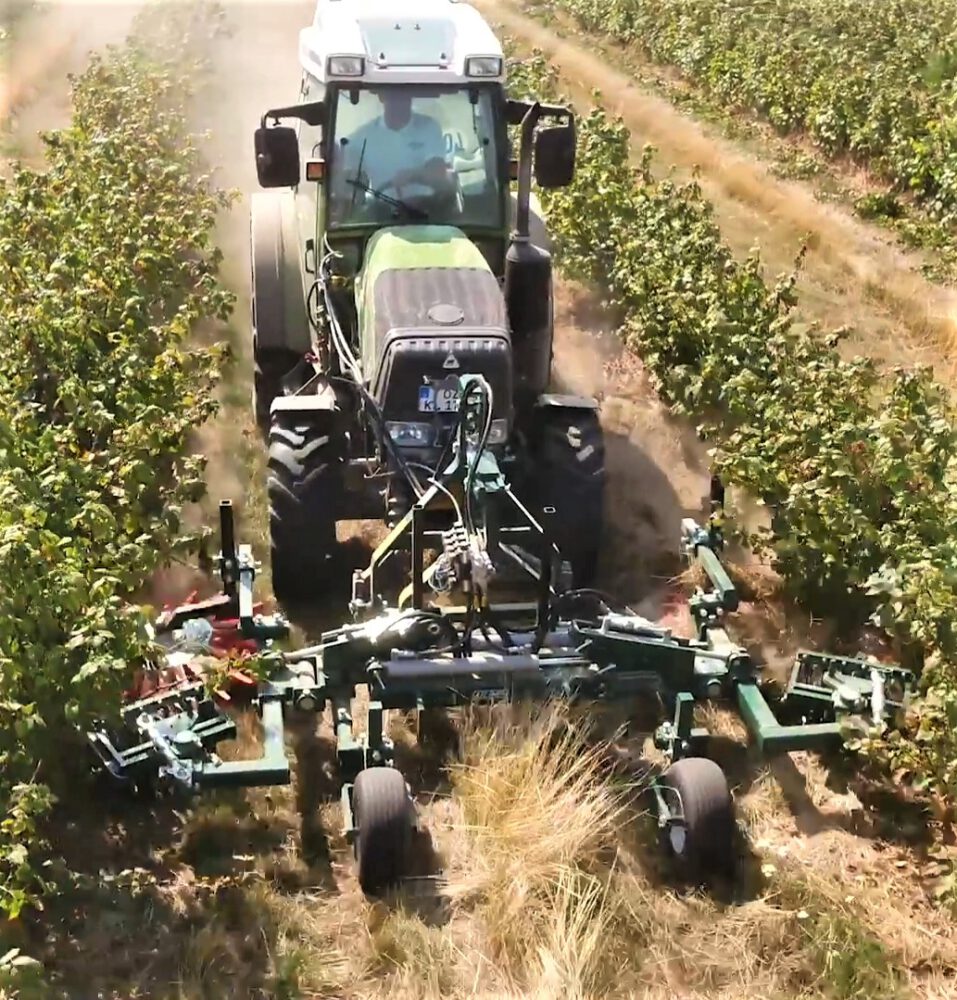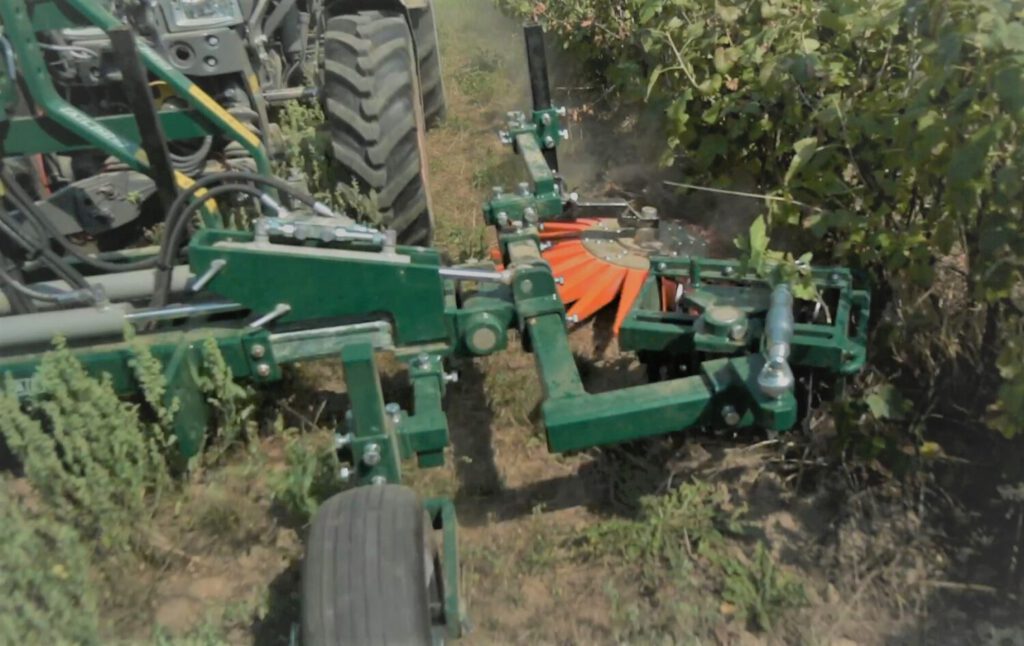 Mode of operation
With a rotary hoe, the soil is tilled along the trunk, loosened and slightly shifted, which strongly inhibits the development of weed vegetation.
With the optional vertical adjustment, you can dip the young plants with a rotary hoe to effectively protect the scion site from frost in winter.
With a deflector, the best protection for the rootstock or trunk is guaranteed.
The lack of a sharply cut working edge, reduces the risk of erosion.
Weed growth is strongly suppressed in its development.
Insignificant displacement of soil.
Better infiltration of precipitation due to the treated surface.
| | |
| --- | --- |
| Model | Working width |
| 4SRN | approx. 35 cm |
| 5SRN | approx. 43 cm |
| 6SRN | approx. 50 cm |
| 7SRN | approx. 58 cm |
| 8SRN | approx. 65 cm |
| 9SRN | approx. 72 cm |
| 10SRN | approx. 79 cm |
| 11SRN | approx. 86 cm |
| 12SRN | approx. 93 cm |
| 13SRN | approx. 100 cm |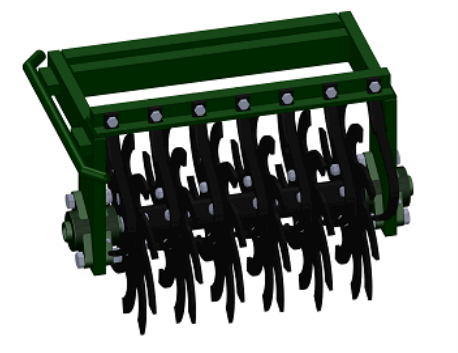 Video
If the video does not play in your browser, press the title of the video and watch it on YouTube.