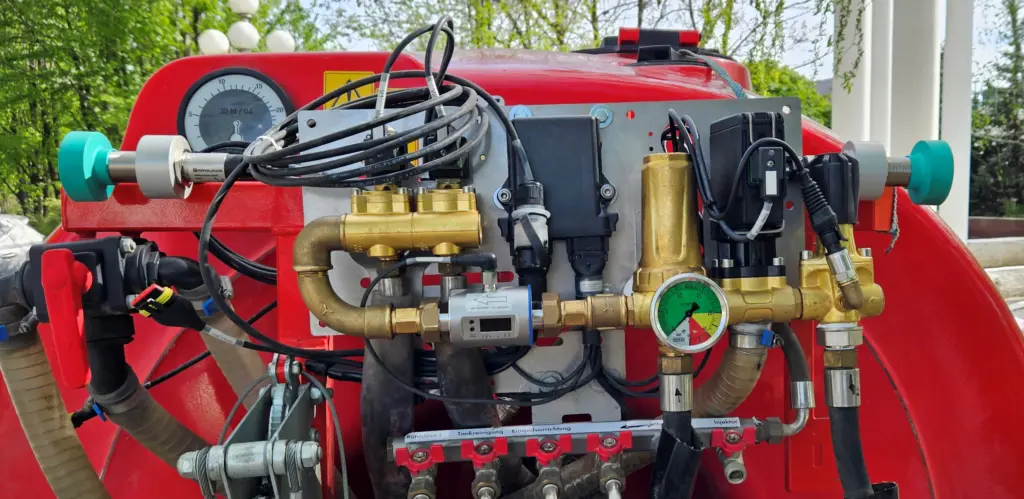 Fully automatic control and spraying system for innovative crop protection
Control, efficiency and reproducibility in crop protection
Monitoring and control via smartphone or tabletWireless web access for data exchange and management of spray program, job and machine data in the cloud
Upgradability: Always up to date with automatic updates
Expandable and flexible adaptability
Savings through precise rate control
Modification kits: Get more out of your sprayer!
Fully automatic application of fertilizer
High-precision measuring and control system
Efficient, automated and therefore fully reproducible system
Wireless communication anywhere and at any time
Modular expansion of the system
Can be retrofitted with all special sprayers (Plug & Work).
Emergency control via push button panel possible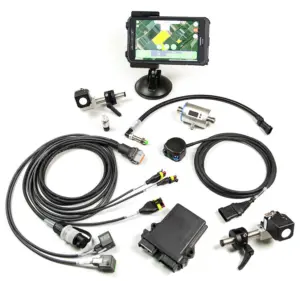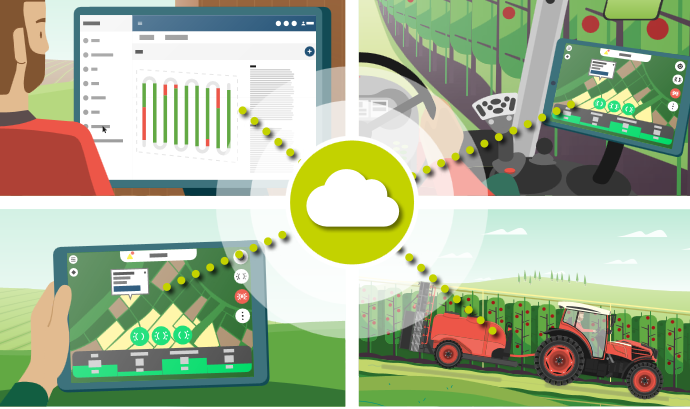 Intelligent SSC section control:
Automatic section control during entry and exit with headland detection
"Row Guide" System:
Warning system when driving in the wrong lane
"Instant View" system:
ПThe spraying process is always in view
"Smart Power Control":
Longer service life of solenoid valves
Injector monitoring (automatic. Detection
faulty/clogged injectors)
Control via Android smartphone/tablet
Built-in documentation based on geodata
Additional components (e.g. valves, nozzles) as a single-source service
Scope of delivery:
Control box
Cable set
Flow sensor
Pressure sensor
2 speed sensors
2 distance sensors (SSC)
Keypad
Section control with the SSC-Kit
Free access to the farmunited CLOUD system (data exchange, administration, digital spray diary).
Regular software updates. Automatic, free software updates.
(Tablet and tablet holder not included)
Video
If the video doesn't play in your browser, click on the title of the video and watch it on YouTube.