Darwin mechanical blossom thinning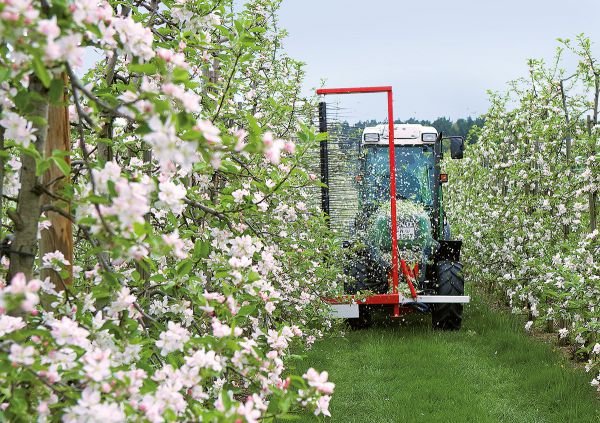 Ensure profitable harvests with increased fruit quality and reduced labor bill!
Controlled thinning that you see directly
after execution
Thins without chemical use
Increase in fruit size and quality by increasing early sugar allocation to limited number of fruit
Reduces biennial tendencies
Fast travel speed ensures high treated area
per hour
Thinning can be performed in all
weather conditions
Can be used for all current cultivars
Excellent fruit size and quality achieved by mechanically thinning with Darwin
Mechanical thinning with Darwin is safer and can be more effective than thinning with chemical substances. It's also quicker and less labor intensive than manual thinning.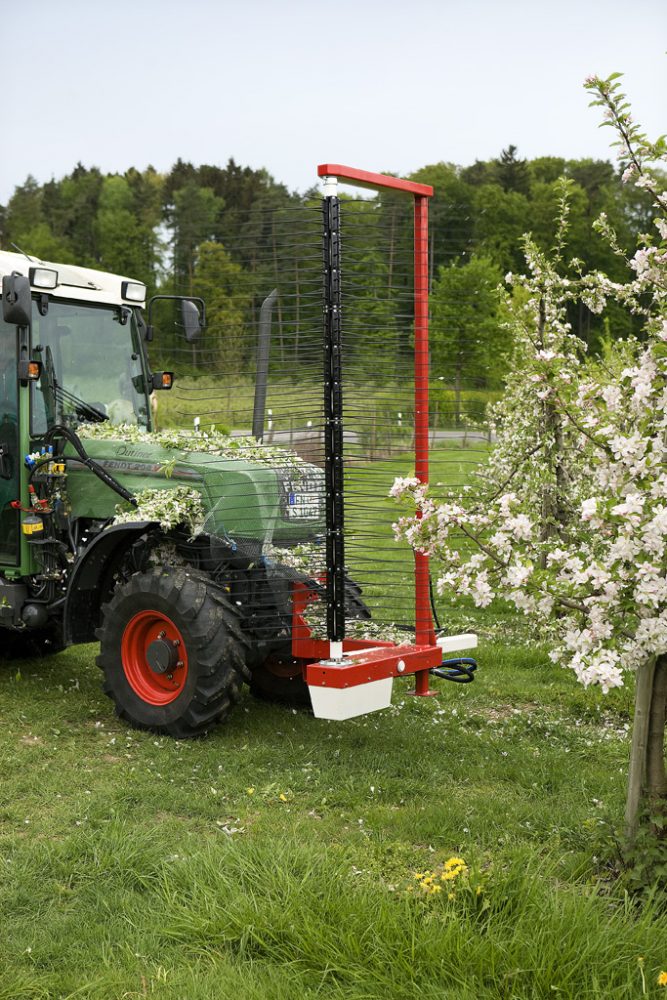 Darwin
Darwin

150

Darwin

200

Darwin

230

Darwin

250

Darwin

300

Working height
1.475 mm
1.935 mm
2.245 mm
2.395 mm
2.850 mm
Working speed
6 – 18 km/h
Spindle rpm
150 – 450 min1
Area performance
1,5 – 2,5 ha/h
String length
600 mm
String bars
18
24
30
30
36
Dimensions in mm (W/D/H)
1.820/1.400/800
2.285/1.400/800
2.580/1.400/800
2.740/1.400/800
3.200/1.400/800
Weight
130 kg
138 kg
142 kg
145 kg
152 kg
Required oil quantity
25 l/min
Max. working pressure
210 bar
Mounting
Mounting to the front right side with or without front hydraulic system
Manual sides shift
595 mm
Hydraulic side shift
400 mm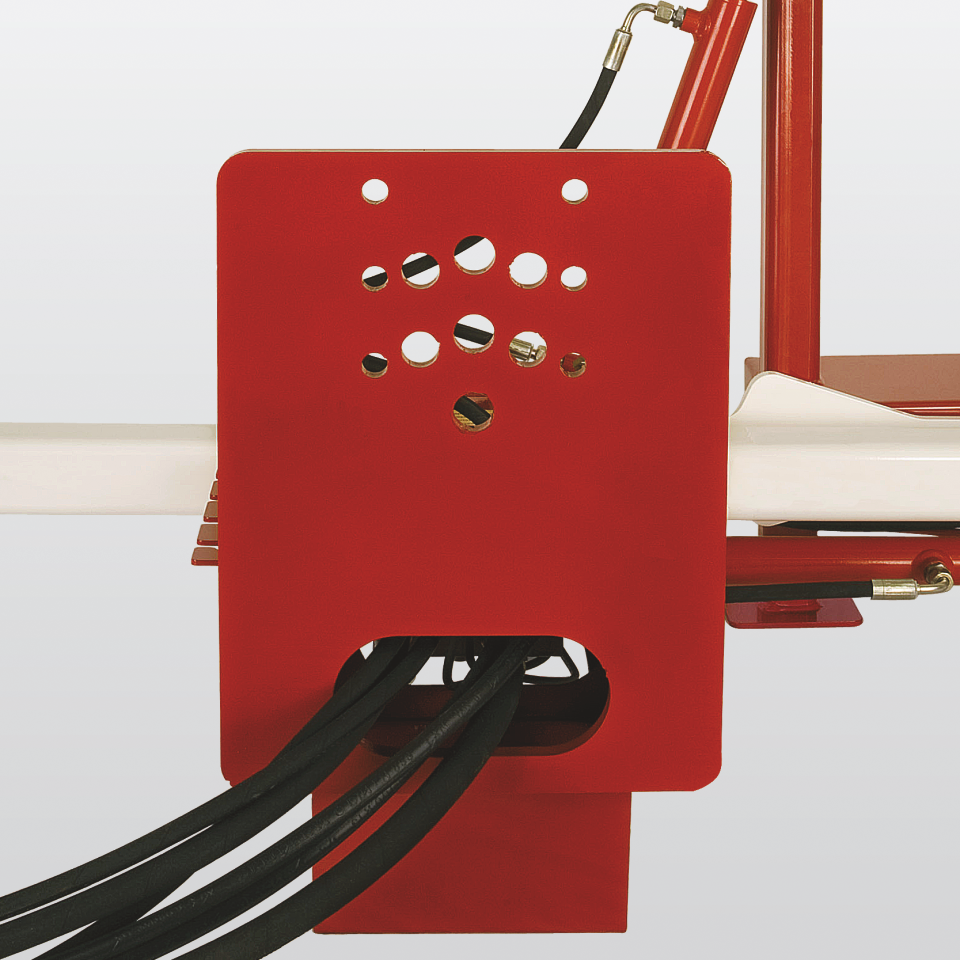 Mounting device front plate
For mounting without a front hydraulic system.
The holes are available for the most common tractors, otherwise the mounting plate has to be adapted individually.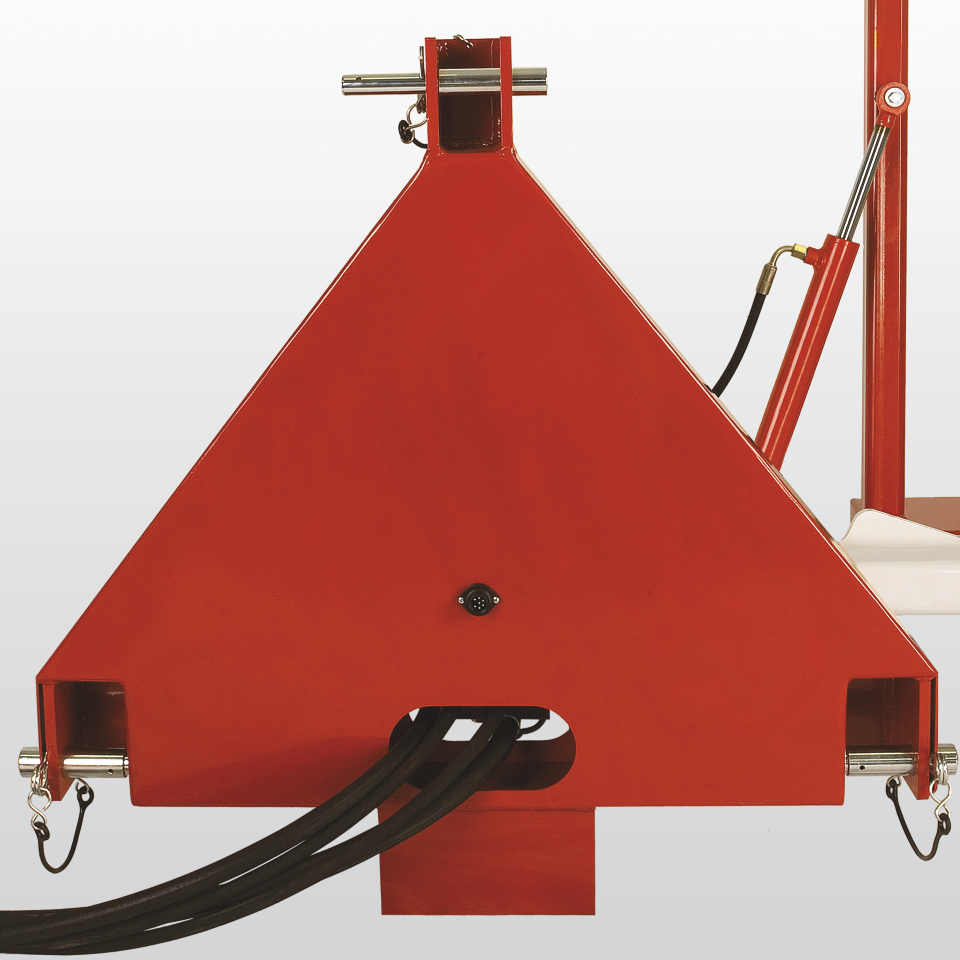 Mounting device front hydraulic
For mounting on the (3 – point hitch) front hydraulic, for category I and II.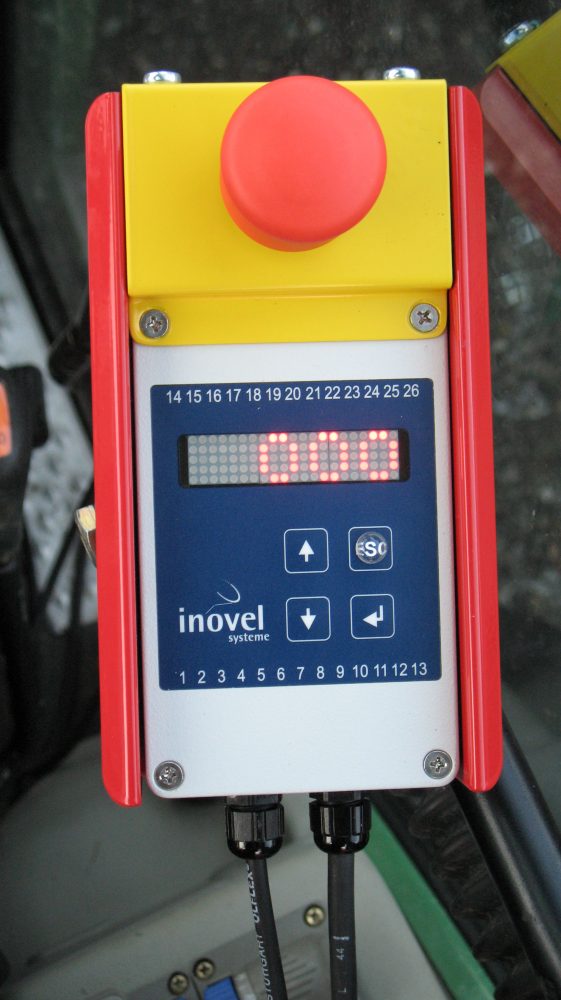 The spindle speed (RPM) can be comfortably and continuously adjusted with buttons on the control unit in the driver's cabin to be optimally adapted to the driving speed.The set spindle speed in RPM is displayed exactly, and remains constantly at the set value, irrespective of whether the motor speed of the tractor is increased or decreased. By pushing the ESC-button (see image on the right) the spindle can be stopped at any moment, in order to exclude trees with smaller blossoms or to alternate trees in the thinning process.
• Exact display of spindle speed (RPM)
• Continuous adjustment of spindle speed
• Set spindle speed remains constant, independently of the motor speed
• Temporarily stop the spindle by pushing the ESC-button
• Comfortable adjustment from the driver's cabin
If the video doesn't play in your browser, click on the title of the video and watch it on YouTube.