Herbicide Sprayer "Herbika"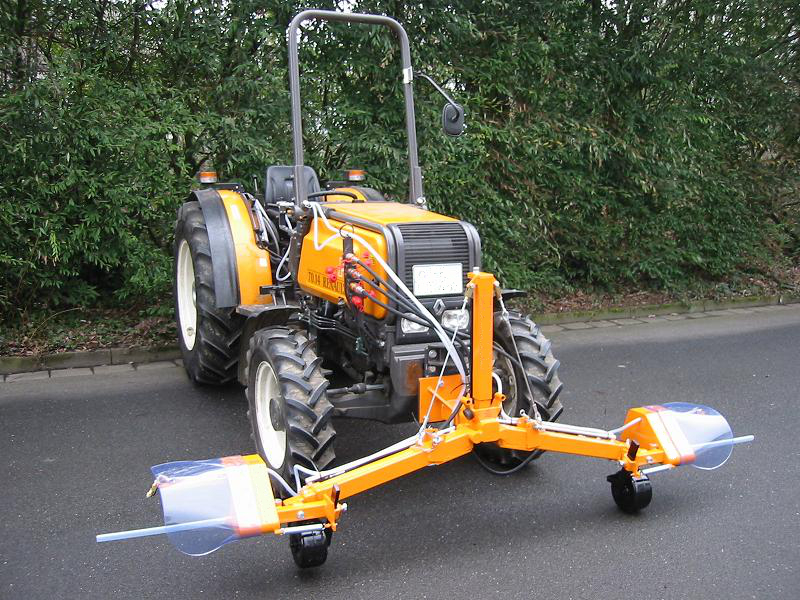 The Herbika herbicide sprayer "Herbika" sparingly applies the herbicide in the right direction without spraying in all directions.
Scope of the device:
Fruit gardens
Vineyards
Berry gardens
Modern fruit trees have branches that bow to the ground under the weight of the fruit.
The herbicides used cause damage to the fruit when applied without protective hoods on the unit. Our low wedge shaped hoods, only 20 cm high, pass under tree branches without problems.
Very low-growing fruit slips over the surface of the hood without being damaged. The outer part of the hoods is made of soft polymer. In case of accidental contact between the hood and the tree trunk, the hood folds back. This prevents damage to the tree trunk.
The "Herbika" guarantees precise, standard-compliant and very economical application without splashing in all directions. A device for environmentally friendly treatment of the growing strip.
The spray boom is delivered without barrel.
Width of hubcaps:
WB – 20 cм
ОВ – 27 см
ОВ – 40 см
ОВ – 60 см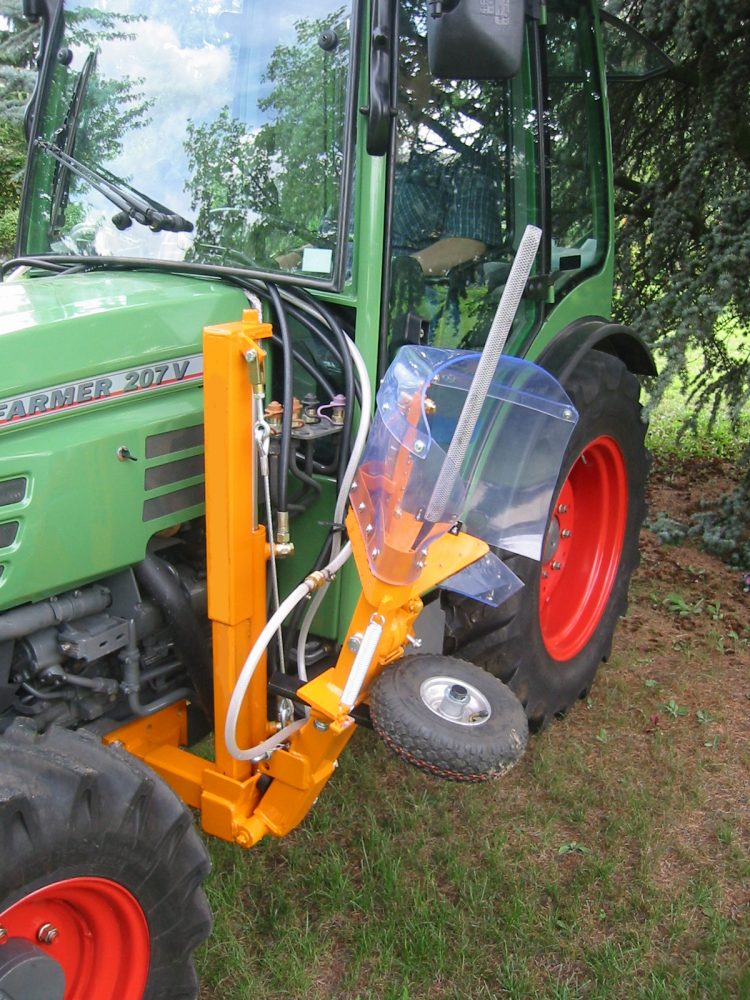 For various working widths from 30 to 90 cm
Support frame is hydraulically lifted (standard equipment)
Hydraulic width adjustment, for row spacing from 2 to 5 m (optional at extra cost)
Mechanical adjustment as standard
Hydraulic cylinder for raising the sides
Copying the surface of the wheels
Additional long-range nozzles
Video
If the video doesn't play in your browser, click on the title of the video and watch it on YouTube.