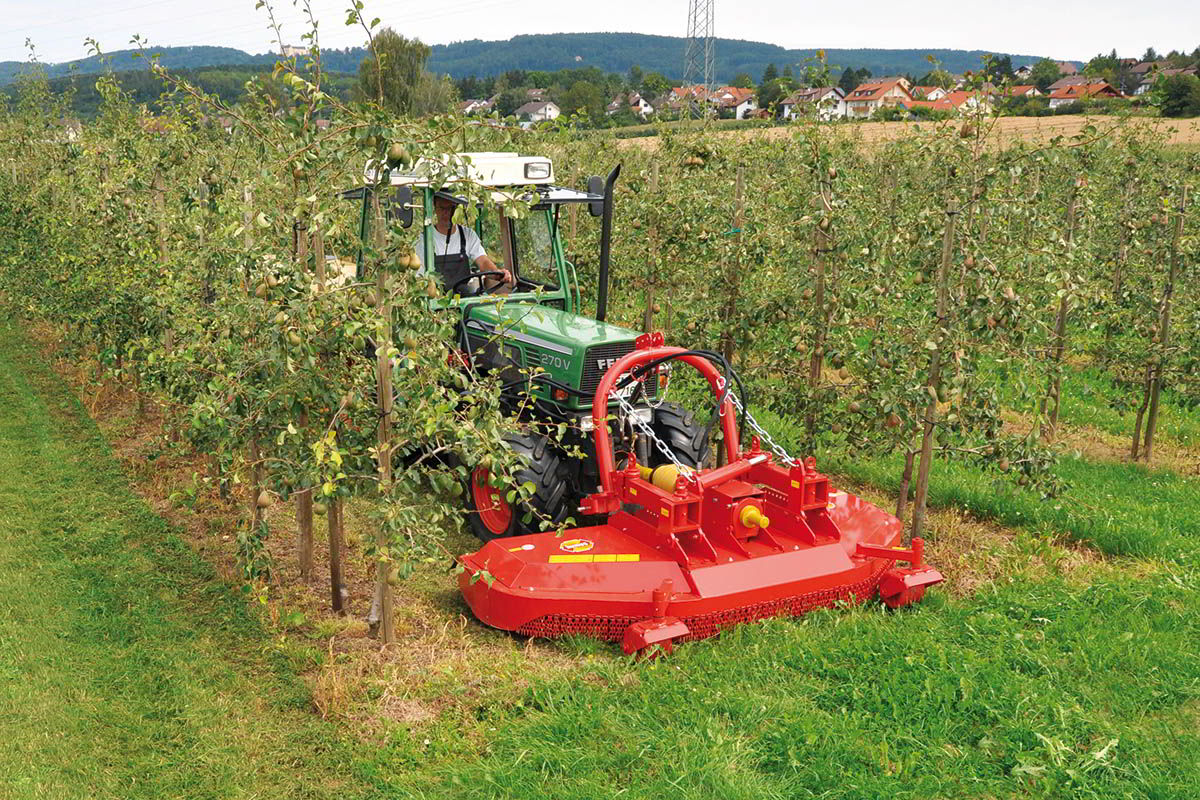 The SHF rotary mulchers are preferred for orchard implementation.
Extremely flat and with a smooth surface they slide through under low-hanging boughs without damaging branches and fruit.
Thanks to the special design, easy retraction or extension on the rows is possible. The system attachment enables an extremely close attachment for every type of tractor.
This has an advantageous effect for weight distribution and it enables a smaller turning radius.
Mounting
– front or rear
Well proven range of use
Vineyards and orchards
Managed grassland with fruit tress
Berrycultures
Pasture maintenance and area maintenance
Municipal implementation
Special equipment
PTO/PTO with overrunning clutch
Hydraulic lateral adjustment
Adaptor for mulching/spraying combination (only for SHF 230)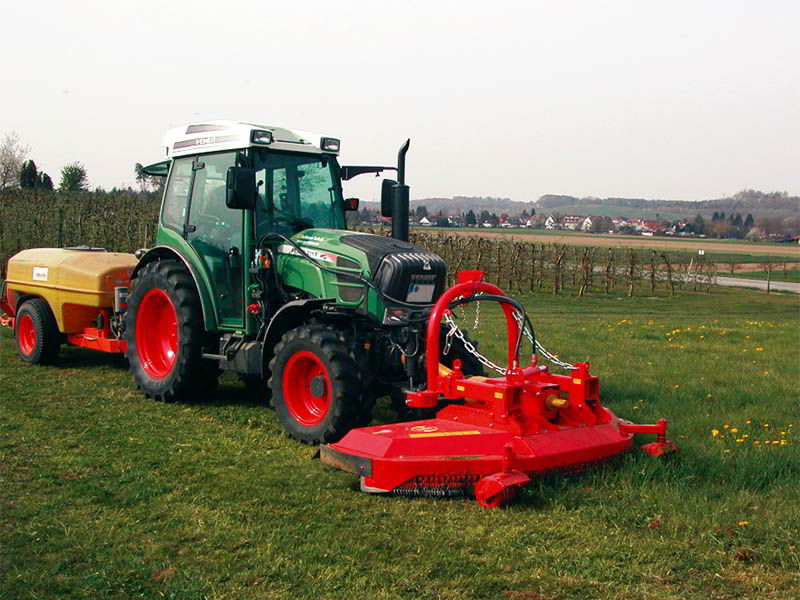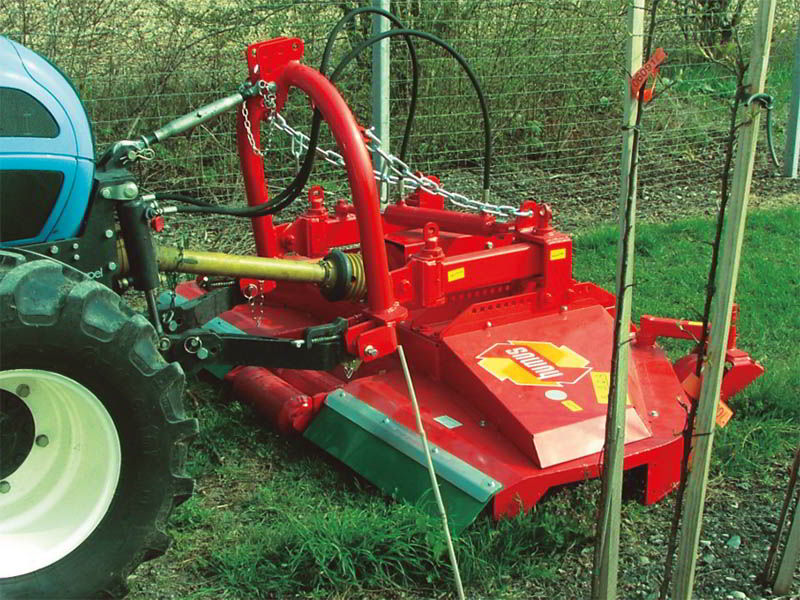 Basic equipment
Low and stable design and smooth surfaces
Three point linkage for Cat. I and II mounting
Parallelogram-side adjustment
Cutting height adjustment
Side ejection
Rear wise tandem roller for best operating characteristics (only for SHF 230)
Front side twist-off wheels, adjustable on track (only for SHF 230)
Front/rear side twist-off wheels for a smoother cornering (only for SHF 215)
Accident prevention guards
Reinforced V-belt drive
High-quality bevel gear
All lubrication points at the top of the unit
Transmission PTO for combined operation
Automatic V-belt tensioner
Mower
SHF 215

SHF 230


Working width, (m)

2,15

2,30


Overall width, (m)

2,21

2,36

max. lateral offset from tractor centre, (m)


1,28

1,35

Setting range/ parallelogram, (m)

0,40


0,40

Power requirement∗, from kW/hp


30 / 40

33 / 45

Rpm of PTO, U/min

540, 750 or 1.000

Weight∗∗ approx. (kg)

560

590
∗ The power requirement also depends upon the grass density and grass height
** Weight may differ according to equipment