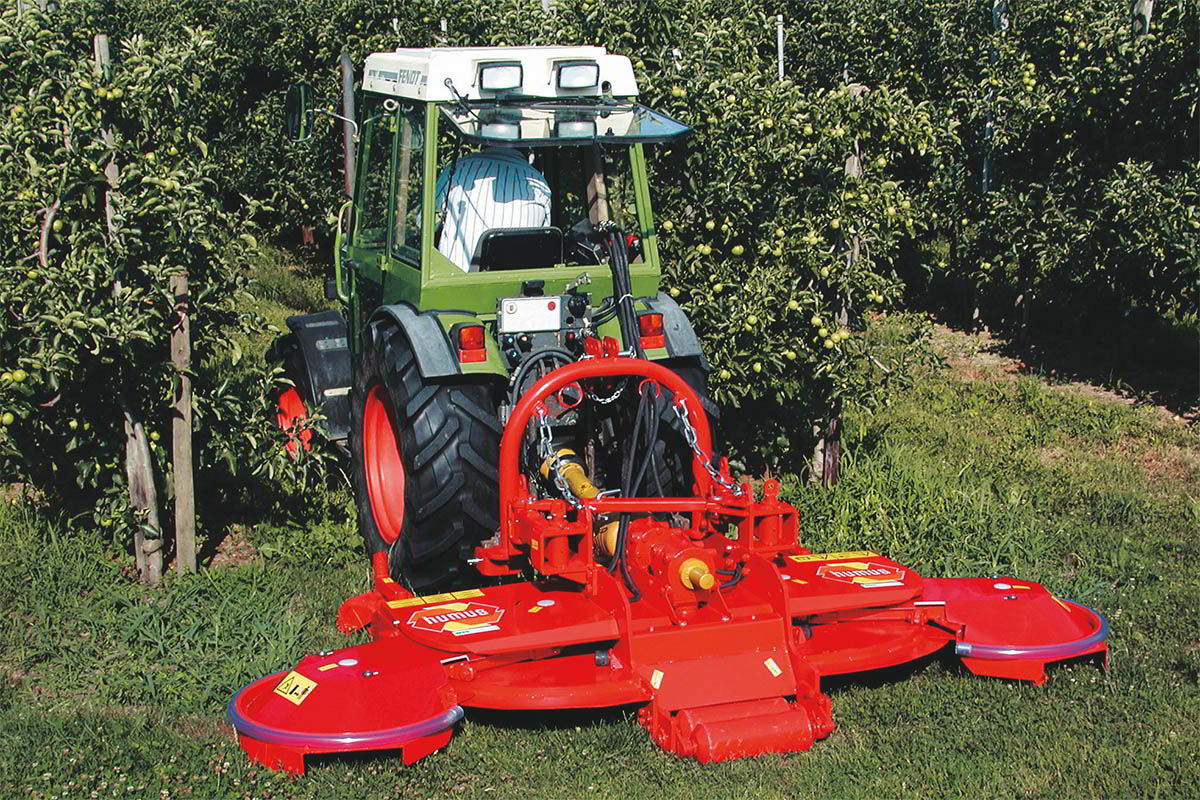 VO rotary mulchers have a stable frame construction, designed particularly for use on powerful tractors and for the mulch-spray combination.
Within the variable working width adjustment of all VO rotary mulchers any desired position can be freely selected. The working width is variably adjusted from the tractor, hydraulically. Both swing discs can be adjusted synchronously or separately.
Thus the VO rotary mulchers offer an absolutely reliable and economic possibility for mulching the tree strip and implementing organic cultivation. They are built particularly low and have a smooth surface, in order to slide under the fruit-laden boughs.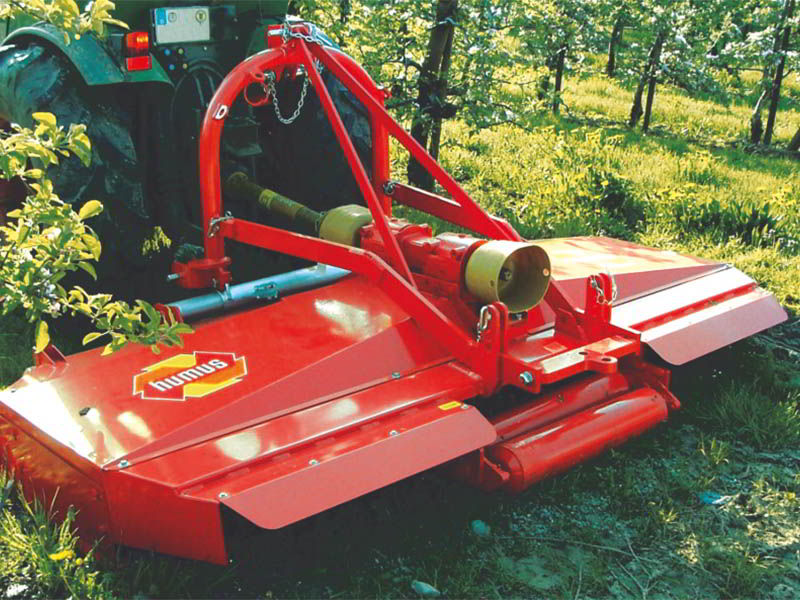 Well proven range of use
Orchards
Managed grassland with fruit tress
Berry cultures
Municipal implementation n Photovoltaic systems
Vineyards
For use in mulch/spray combination, the VO rotary mulcher is factory-equipped with a gearbox through drive. With the floating hitch (rocker arm) the tongue weight of the sprayer is transferred to the tractor.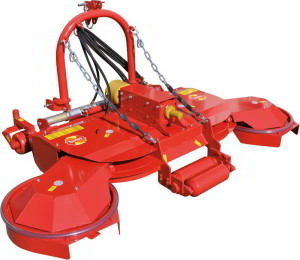 VO2500 / VO2700 with special equipment

Special equipment
PTO/PTO with overrunning clutch
Front mounting
Adaptor for mulching/spraying combination
Hydraulic lateral adjustment
Control block with double-acting control devices
Electro-hydraulic precision control of the swing discs
Collision safeguard for both swing discs
Hydraulic working width adjustment
Electrical positioning
Oil flow regulator / flow dividers, loose
Oil flow regulator fully installed on the device
– only required for fine control if tractor does not have one
– only required at over 25 l/min.
Electrical positioning (for order no. 4 or 6)
VO3000 / VO3500 with special equipment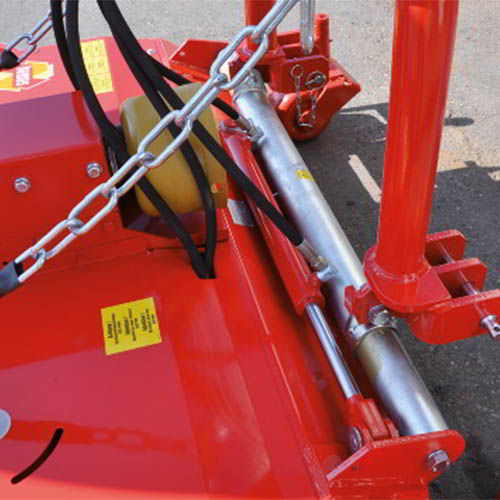 With the hydraulic lateral adjustment the VO implements offers easy lateral adjustment on the tractor: VO 2500 / VO 2700 linear adjustment (see illustration to the left) VO 3000 / VO 3500 parallelogram adjustment.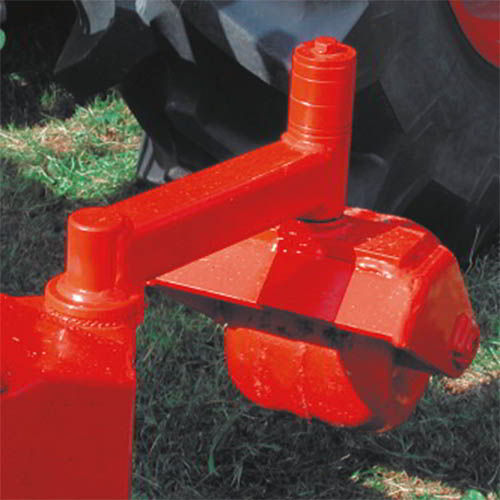 VO rotary mulchers move on track wheels with a wide contact area. They can be adjusted in track and height.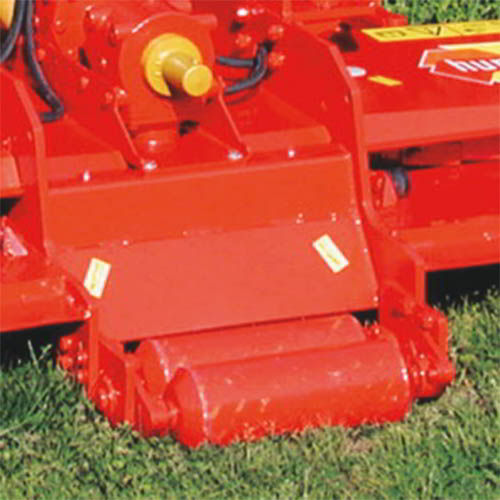 The factory standard tandem track roller ensures quiet operation, even at rapid travel.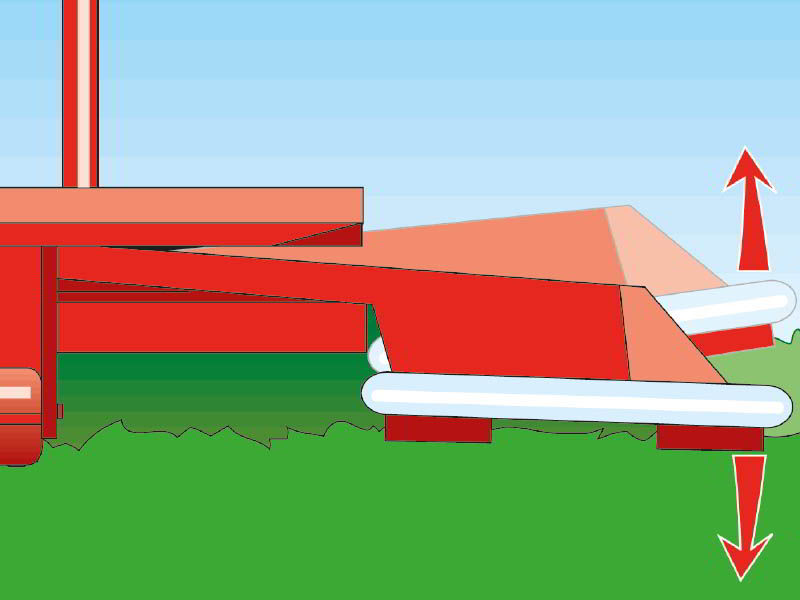 Under each of the rotary cutters of the swing disc there is a cutter support plate that adapts the swing arm to the terrain.
Mower
VO 2500

VO 2700

VO 3000

VO 3500

Working width, (m)

1,73-2,44

1,94-2,72


2,26-3,41

2,26-3,41

Overall width, (m)

1,83-2,54

2,03-2,81


2,13-3,16

2,35-3,50

Setting range/ linear, (m)

0,40

Power requirement*,  from kW/hp

37 / 45

37 / 45


37 / 45

44 / 60

Rpm of PTO, U/min

540, 750 or 1.000

Weight∗∗ approx. (kg)

570

600

700

760
∗ The power requirement also depends upon the grass density and grass height
** Weight may differ according to equipment