RED

pulse
– Pneumatic defoliation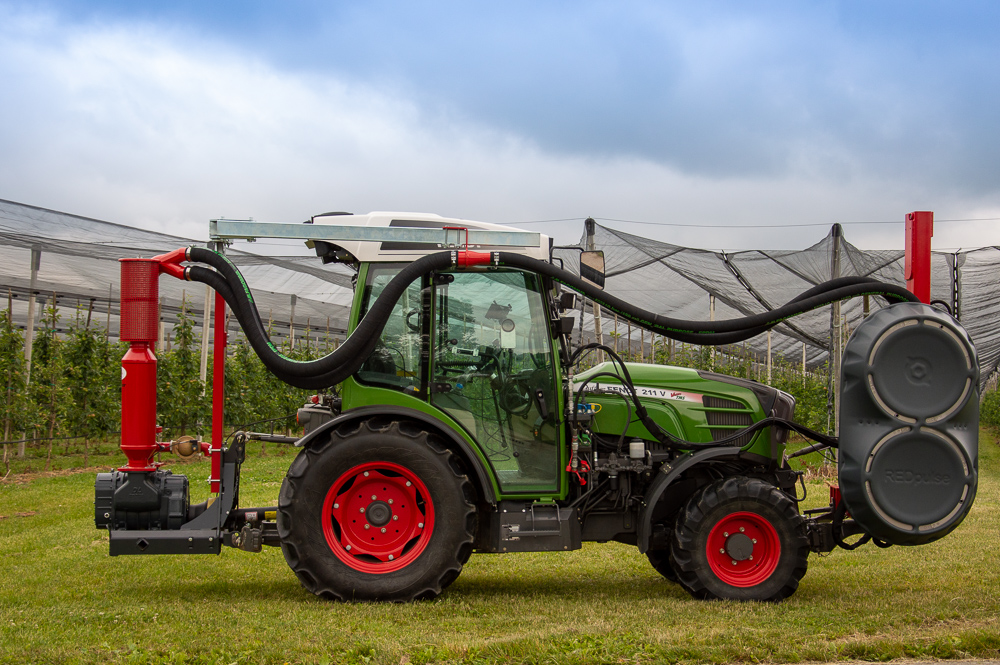 Using

RED

pulse before picking gives the apple optimal coloring
Higher light and temperature indexing
Compact ripening window
Uniform coloration
Fewer picks
Higher collection efficiency
Fewer fruit skin deposits (fungal infections)
Convenient operation with joystick and touch screen
Front position – optimised field of view
Can be combined with the Edward comfort
RED

pulse defoliation features
REDpulse defoliation opens the foliage canopy over the shaded fruit. Bright spots on the fruit skin clearly show which areas of the fruit were still shaded before treatment. The REDpulse defoliation module helps red apple varieties achieve better and more uniform exposure. REDpulse is a new, hermetically sealed and purely pneumatic defoliation module for removing shaded leaves. The pulsating airflow removes leaves or areas of leaves in the work area. This allows for increased light and temperature drop. The result is uniform coloration and ripening of the fruit. The proportion of Grade 1 fruit increases, and the number of picking operations can be reduced.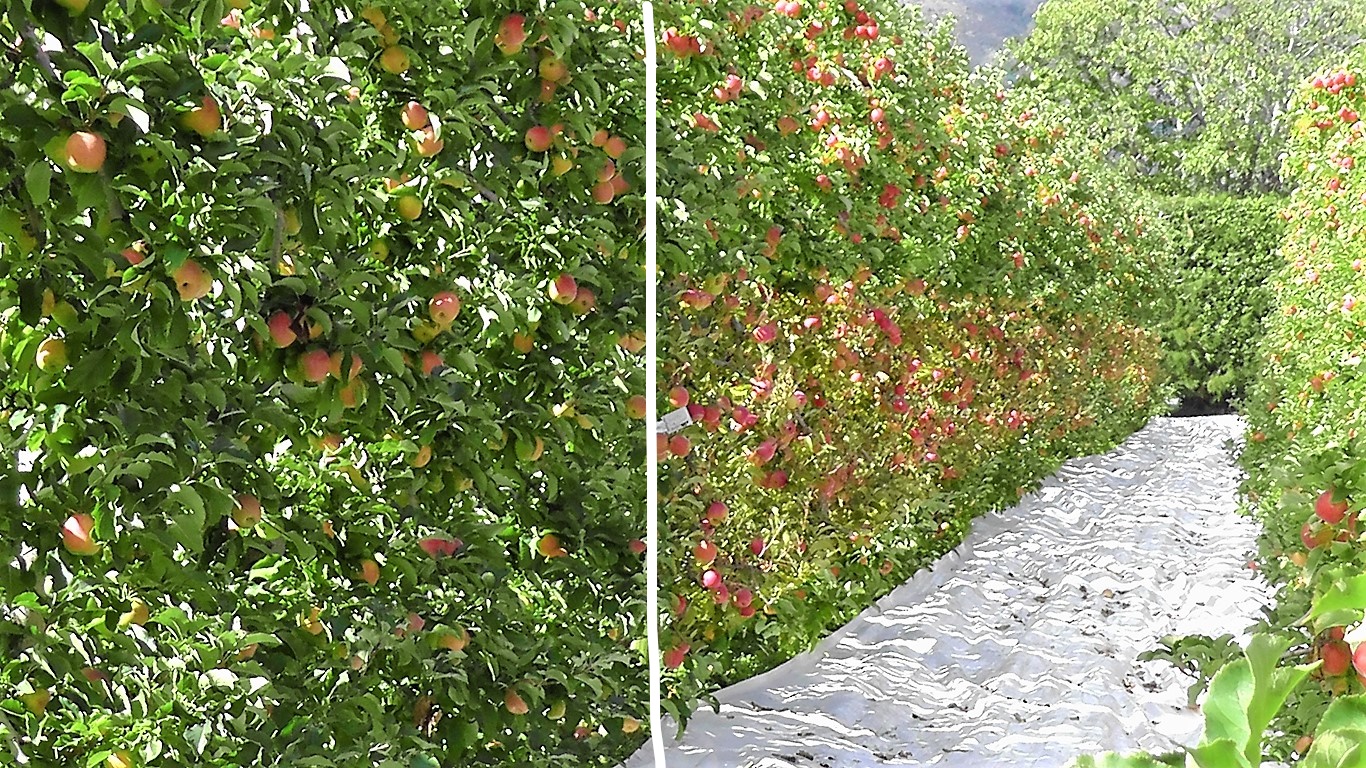 Front without and rear with defoliation with REDpulse
Better visibility of the fruit makes harvesting easier. The work process is improved and overall movement time is reduced. The best results are achieved with a narrow fruit wall in orchards with mechanical pruning. With REDpulse the fruit does not come into contact with rotating parts that can cause skin damage. Fruit that protrudes into the roadway is gently guided past with a specially shaped guide plate. Operation is convenient with a joystick and display. The REDpulse is especially energy efficient.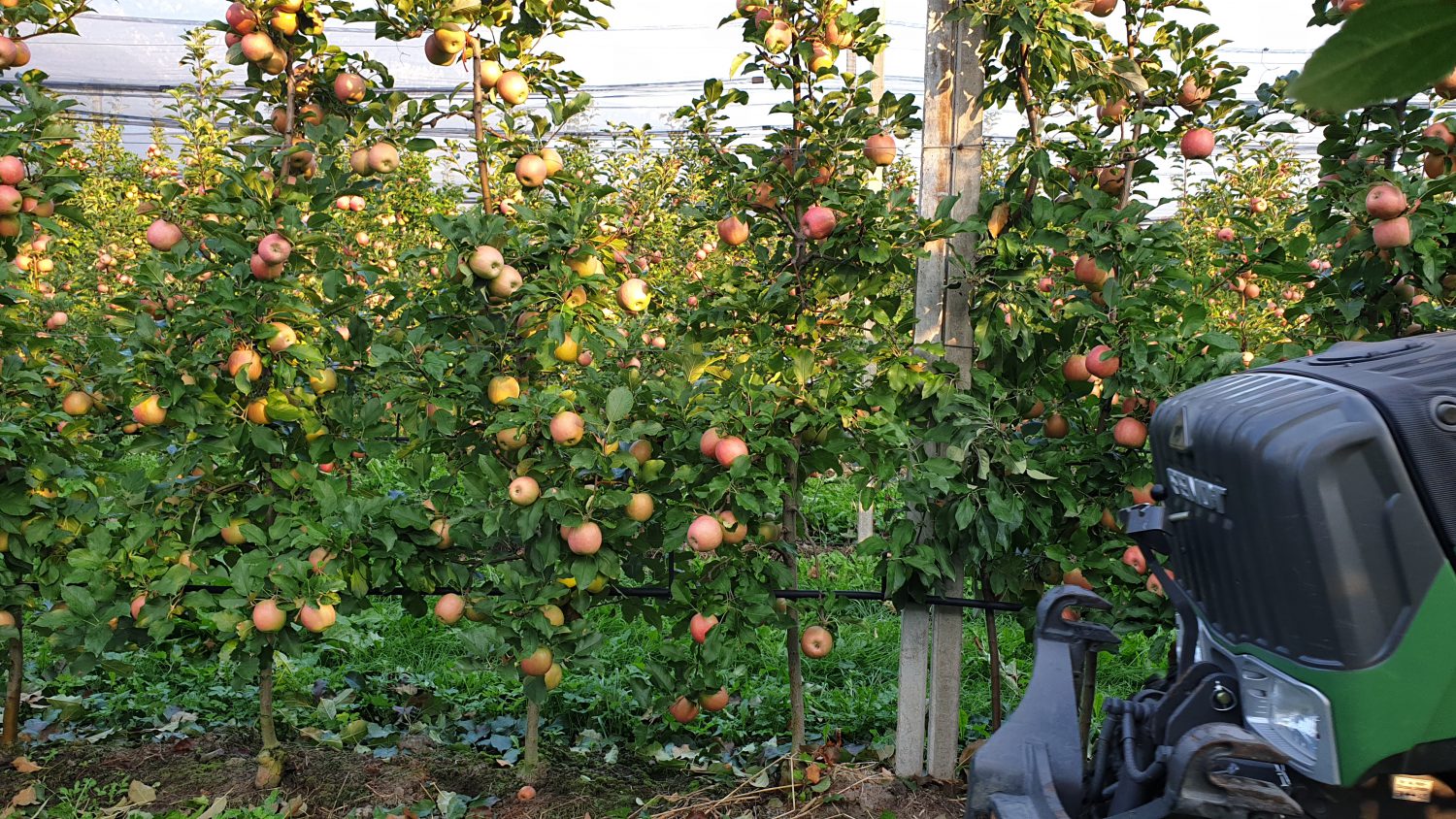 After defoliation with

RED

pulse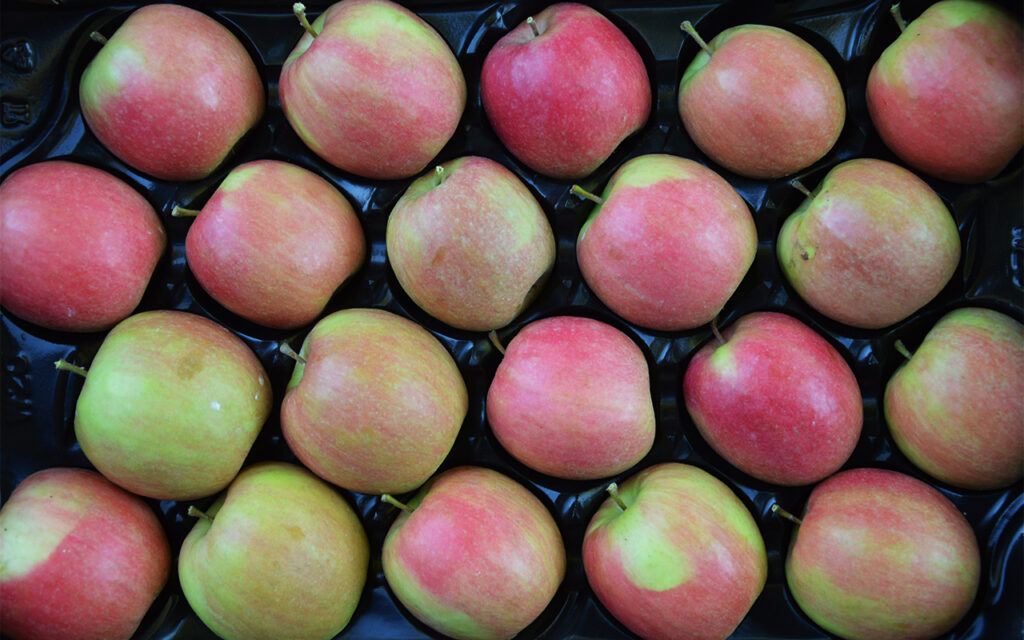 Harvest without defoliation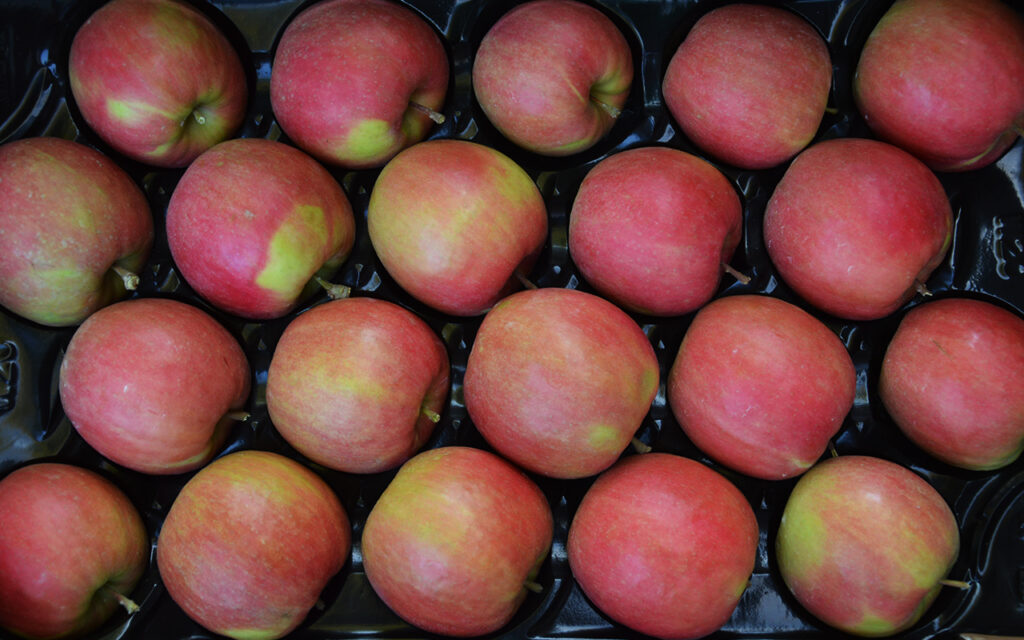 RED

pulse defoliation harvest
RED

pulse Duo Specifications

| | |
| --- | --- |
| Working height | 570 mm – 1,210 mm |
| Working depth | 400 mm – 600 mm |
| Рабочее давление | 0.6 bar to 09 bar (adjustable) |
| Working pressure | 1.8 km/h – 2.5 km/h |
| Number of rotors | 2 (Duo), with 2 nozzles each |
| PTO power requirements | 60 kW (81 hp) |
Video
If the video is not playing in your browser, click on the video title and watch it on YouTube.